Making the decision to carry a concealed carry handgun is an extremely important, extremely personal decision. Not only will no two guns perform alike for concealed carry, but no two of the same gun will also suit two different individuals' needs.
So we've compiled a list of pointers to keep in mind when evaluating a handgun for personal defense and concealed carry.
1. Revolver vs. semi-auto
The vast majority of modern shooters carry semi-automatic pistols for self-defense because they offer generally greater capacities than revolvers and are easy to shoot.
However, there is a devoted base of six-gunners that won't let the wheelgun die. Here are some things you should know.
Revolvers won't jam and don't even have magazines; they feature a simplistic operation with no recoil or blowback system to clean; revolvers can't fail to feed or cycle. This makes them highly reliable, which some shooters prefer.
On the other hand, many modern semi-autos like Glocks with polymer frames are very light, very reliable, offer excellent capacity, and are both easy to shoot and easy to carry. Also, most semi-autos have manual safeties, and the majority of revolvers don't.
2. Size, weight, and print
The second consideration is size, weight, and overall print. Generally speaking, you'll have to choose between a full-size, compact, subcompact, or micro-compact handgun.
Full-size handguns generally offer greater capacity, and their heavier weights make them superior for absorbing recoil. However, some shooters find them harder to handle and fatiguing to carry. They are also more likely to print, which are not good traits for a concealed carry handgun.
On the other end of the spectrum are micro-compact or pocket handguns, which are very small and easy to conceal, but which can generate very heavy recoil and have limited capacities.
Most shooters choose the general middle-ground in a concealed carry handgun - a compact or subcompact model that offers a good balance in terms of size, weight, capacity, and overall footprint.
3. Expandability
Another consideration is expandability; that is, rail space or mounting points if there are any. This is one of the reasons that the AR-15 is "America's Rifle." There's enough room on an MSR for a gun light, a laser sight, a red dot, and the kitchen sink - but the AR-15 is, undecidedly, not a suitable option for concealed carry.
So we're back to square one. Some handguns feature a length of rail space along the top of the slide or frame or under the barrel. This space is ideal for shooting accessories like red dots, lasers, and weapon lights. Others don't have that space.
However, there are many lasers and lights that are designed to mount to the trigger guard or grip of select handguns - so don't cross an option off your list just because it lacks a rail slot.
4. Chambering and capacity
You also need to consider both chambering and capacity. The most important tradeoffs you will be making here are in terms of stopping power, recoil, and capacity.
Speaking in general terms, the heavier the payload and the hotter the charge, the better the ballistic performance of the cartridge. However, this will also equate to higher recoil, and the larger the cartridge the fewer of them will fit in a gun.
Several popular calibers for concealed carry handguns are:
9mm Luger
.45 ACP
.40 S&W
.38 Special
.357 Magnum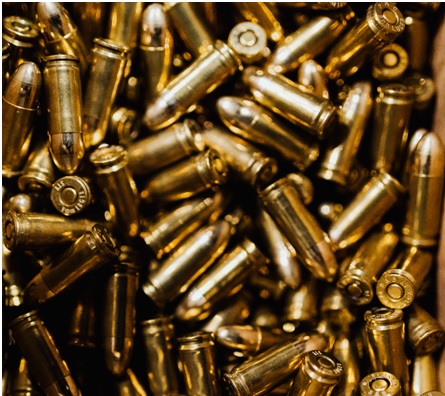 Some others carry concealed carry handguns chambered in lighter, smaller cartridges such as .22 WMR or .380 ACP. However, most shooters consider .22 cartridges insufficient for self-defense, and for many, .380 ACP is considered the bare minimum.
Great Picks in Concealed Carry Handguns
The following are some (and only some) of the most popular concealed carry handguns on the market, each of which offers a good balance of weight, size, capacity, firepower, and expandability.
If you have any questions about another model that you don't see here, get in contact with us at 610-250-3960.
1911 (Officer frame): Reliable recoil action, simple operation, pairing with the powerful .45 ACP, and a smooth, crisp, trigger that pulls in a straight line have made the 1911 popular for years. If you get one for concealer carry, get one with a compact officer frame.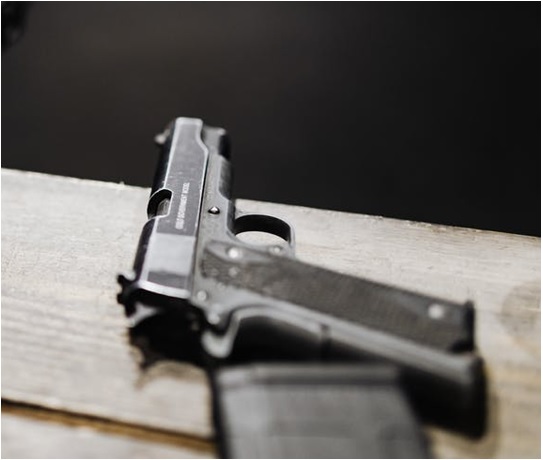 Rock Ultra CS .45 ACP: This Rock Island 1911 pistol is a great option for 1911 enthusiasts on a budget. Light, small, powerful, and with an adjustable rear sight, and fiber optic front sight, this pistol is very attractive for concealed carry.
S&W M&P Shield EZ 9mm: This gun is light, affordable, and doesn't take the strength of a bodybuilder to rack it. Lighter springs make it easier for smaller-framed shooters to manually cycle the action - a big bonus for many shooters.
Glock 48: You won't believe this Glock can hold 10+1 rounds of 9mm - but it does. Also, it's not too, too small - which is great for ergonomics and control.
Ruger LCP II: Every concealed carry list (almost ever) mentioned the Ruger LCP II, and the main reason is it's Less than an inch wide and less than three inches long, and tipping the scales at only 13 ounces fully-loaded with six rounds of .380 ACP, this thing is perfect for carrying in a purse or pocket.
Springfield Hellcat Micro-Compact: Light, small, with high-visibility tritium sights that can be used as night sights, this is a winner among concealed carry handguns. It also is optics-ready and has an impressive capacity: 11+1 with the standard mag or 13+1 with the included extended magazine (9mm), and it's only 4.5" high with the extended mag.
Glock 26: The Glock 26 is tiny but tough; its less-than 4-inch-barrel is just 3.43" long, and the gun is only 6.5" by 4.17" by 1.26" overall. It's chambered in 9mm and comes with a 10-rd standard magazine.
Ruger LCR: This hammerless snub-nose revolver is available in 5 chamberings (.22LR, .38 Special, .357 Mag, .327 Fed Mag, and 9mm) and is small, lightweight, and reliable. Without a hammer to snag on anything, 5, 6, or 8-round capacity (depending on model), and a reliable, smooth, non-stacking trigger, this revolver is great for concealed carry and frequently makes lists of "best concealed carry handguns."
Concealed Carry Handguns and Parts at SARCO, Inc.
Need a new part for your concealed carry handgun, looking to perform an upgrade, or just need advice on what to choose or how to make a repair? Come visit us at 50 Hilton St. in Easton, PA, or contact us directly at 610-250-3960