So you're thinking about taking your interest in history to the next level? You're not alone. Every year, countless individuals around the world (many of them in North America, Europe, and Australia, specifically) partake in WW2 reenactment.
Consequently, this keeps the market for WW2 reenactment gear fairly strong. Certainly, many reproductions are bought for collections, but many others must eventually find their way into the hands of users that intend to carry them in the field.
Some reenact as a diversion, others as an homage to members of their family that actually served in the great global conflict. Others yet engage in reenactment as an educational experience or as a way to connect with history.
Whatever your personal reasons are for your growing interest in reenactment, the first step is to find a place that organizes the events.
First, Find an Organization That Hosts WW2 Reenactments
According to most sources, in the United States, Civil War reenactments are the most popular in terms of participation
However, WW2 reenactment is a close second and there are many organizations around the country that host and coordinate reenactment events. Many of them are organized around specific combatant forces or divisions.
For instance, the 501st Parachute Infantry Regiment, based in Arizona, reenacts American forces. The 3rd Division 5th Regiment Fallschirmjäger, which is a national group, impersonates the German airborne forces.
There are numerous other guilds around the country that are devoted to reenacting specific American, British and German forces, as well as others in Europe that are even more diverse.
If you're looking for an organization in your area, we suggest checking out Milsurpia.com or EpicMilitaria.com. Both of those websites have pretty big lists of organizations that engage in WW2 reenactments.
The Most Important Note on WW2 Reenactment Gear
After you've decided which nationality's forces, and which specific division, you're most interested in reenacting, you'll have to get specific reenactment gear.
Every organization will have its own specific rules and regulations for what you can carry and how authentic you need to be. Some will only allow very specific, unique uniforms, arms, and field gear to be carried. Others are more lenient. Of course, all of them have a vested interest in authenticity, which of course can only be accomplished when all of the reenactors involved wear uniforms and carry WW2 reenactment gear that is identical to the originals carried by the division they are reenacting at their certain point in history.
One more thing: be sure to read all of the rules and regulations of the organization prior to partaking in the event and ask questions if you are unsure. Sometimes these rules extend beyond the actual gear. Some reenactment organizations have very specific rules for hair, facial hair, and even tattoos - so get in touch with the organizer before showing up.
A Note on Weapons
Many reenactors carry real firearms in reenactments, however, replicas may be required by some organizers, depending on where you are in the country and on some other factors. Also be cognizant of state laws, which vary widely regarding transport and possession of firearms.
The firearm you carry will likely be the largest single expense among your WW2 reenactment repertoire. Depending on whether you buy an original or a modern reinvention of a classic (like Springfield's M1A Standard Issue) it will likely cost you between $1,000 and $2,000, all things considered.
Bear in mind, that you will be expected to carry the arms that the division you're reenacting carried. You won't just be allowed to carry an M1 Garand just because you like it if the division you're reenacting was issued M1 carbines or Thompson SMGs during the war, so bear that in mind.
Another note - if your platform is semi-automatic, you will probably also have to get a BFA, or blank firing adapter, otherwise the rifle won't cycle with blanks, so you'll need to factor that into the cost.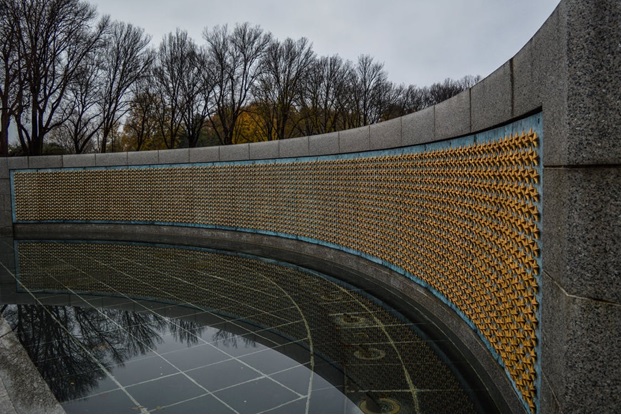 Uniforms, Insignia, and Similar Official WW2 Reenactment Gear
You will also be expected to wear a uniform that would have been worn by soldiers in the division you are reenacting. There are very minor variations in uniform, insignia, and even camouflage patterns that you will need to observe.
For instance, the German forces utilized a large number of different camouflage patterns, many of which were specific to divisions or paramilitary units. For instance, there were certain patterns used by the Waffen-SS that were not used by the Heer, Kriegsmarine, or Luftwaffe, so be aware of that.
On Field Gear
Finally, if you want to make the most convincing attempt at reenactment, and improve your comfort in the field, you'll want to bring along authentic field gear.
this consists of but is not limited to gloves, canteens and carriers, slings, duffels, and bags, shooting accessories, ammo carriers or cans, mess kits, and much more. We recommend using reproduction WW2 reenactment gear and not originals because not only are originals more expensive, they are dwindling and should be protected. Your reenactment gear, like you, will be heavily exposed to the elements.
Questions on WW2 Reenactment Gear? Call Us
While we can't answer specific questions about what the group organizing your reenactment event will require, we can point you in the right direction towards high-quality American, British, and German WW2 reenactment gear including but not limited to firearms, shooting accessories, uniforms, insignia and field gear.
Get in touch with us at 610-250-3960 if you have any questions.