In the market for a new handgun? You know you can score a deal on surplus handguns for sale, if and when you can find them.
Well, there are a lot of them, but you won't go wrong with one of these. Just make sure you're getting one that's had a fastidious prior owner and you might just score the deal of the century.
1.Beretta 92
This single/double-action semi-automatic is a real workhorse that is accurate, reliable, and hardworking. It rose to popularity in the United States after it was adopted as a service pistol by police forces around the country.
Actually, the Army once carried a version of these - the M9A1 - as service pistols as well. When the Army stopped, so did many police forces that carried the "equivalent" Beretta 92. As a result, there's a pretty steady supply of Beretta 92 surplus handguns for sale - for those that are in the right place at the right time.
Things you'll like about these pistols: They feature all-steel construction and extremely comfortable ergonomics. The pistols index wonderfully and are remarkably tough. Not light like a Glock - but downright tough as nails.
2.CZ-75 B
The CZ-75 B sort of has the looks of a 1911-style pistol, with its slide action, external hammer, and ridges on the slide.
Like the 1911, it has enjoyed a cult following. This pistol, produced by Czech arms manufacturer CZ, is a reliable workhorse that has been trusted by military and law enforcement agencies around the world.
They're expensive, and there really aren't a lot of pristine-condition CZ-75B pistols left in circulation (if there are any at all) but if you can find one and can manipulate the action, it's probably worth the investment. You can either bring it back to life yourself or have a gunsmith do it for you.
3.Glock 19 Gen 3
Hardly anyone thinks of Gen 3 Glock 19 pistols are surplus handguns, but let's drop a technicality here. If it's sold as surplus, or sold after being used by law enforcement, military or other officials, it's surplus.
Why does everyone love Glock pistols? Well, they're relatively affordable, very lightweight, have strong, light polymer frames, and have extended capacities compared to many other semi-automatic pistols.
Consider, for instance, that most 1911 pistols hold either 7 or 8 rounds of .45 ACP. Well, a Gen3 Glock 19 (which is chambered in 9mm, by the way, not .45 ACP) can hold 15 rounds (or more with an extended mag).
It's kept them popular.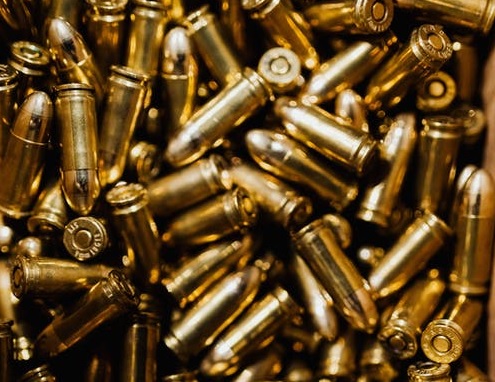 4.CMP 1911
Then again, while Glocks enjoy a lot of popularity, there's no overshadowing the primacy of the 1911, which for nearly 100 years was a widely used service pistol among United States officials. These pistols and variants like CMP 1911s are still very popular surplus handguns for sale.
The CMP 1911s were produced for the Civilian Marksmanship program and many of them are still in circulation. If you love a heavy pistol with a steel frame that is absolutely legendary for reliability and stopping power, well, then, maybe a bonafide 1911 is for you. There's a reason that so many of the parts, kits, and holsters we sell are for 1911 pistols.
5.Browning Hi-Power
The Browning Hi-Power is like a 1911 for people that want something slightly different from a 1911.
What you'll like: it operates like a 1911, and has similar ergonomics, weight, and handling. It's reliable and easy to operate. It also takes a double-stack mag and helped make them the standard for pistols like this.
What some users don't like so much: It has a single action trigger which some users hate, and a less than practical magazine safety.
But other than that, it's a champ among surplus handguns for sale, especially if you can get a good deal on one.
6.TT-33
The Tokarev TT-33 is sort of like the "Red 1911," the pistol that, more than any other, defined the concept of a service pistol for Soviet officers.
It's an ugly gun with a lot of rough features, but if you can get past that, it's reliable, relatively easy to operate, and built around the 7.62 Tokarev cartridge.
This is a loud, powerful, handgun cartridge, people. Depending on the load, it can generate over 400 ft/lbs of force at the muzzle and velocities between 1,300 and 1,800 FPS. That's quite fast and powerful for a handgun cartridge.
7.CZ 70
Is that a Walther PP? No, it's a CZ-70!
The CZ 70, with its graceful lines and curved nose and slide, is a handsome gun. It's also relatively affordable as a surplus handgun.
It's also light, reliable, and easy to handle, as well as fairly ergonomic.
So it wins on price and ease of use. Still, if there's one thing you might not love about it, it's the pairing with the .32 ACP, the younger, less confident cousin of the .45.
Still, if you can get one for a song, what's the difference? These are reliable, affordable guns.
8.S&W .38 Revolvers
We couldn't complete a list of highly-desirable surplus handguns for sale without including the venerable S&W .38 wheelgun. This is the service handgun that many police forces carried before switching over to semi-autos.
They're balanced, handle comfortably, and just heavy enough to absorb a little bit of recoil, making it manageable.
They're great to train on and even practical for self-defense, even though they're a little big for concealed carry.
The downside? Well, there isn't really one, except the price. Good luck finding one below $500.
Alternatives to Surplus Handguns for Sale: Consider a Rock Island Pistol
If you're looking for surplus handguns for sale to save you a few bucks on a serviceable pistol, consider a Rock Island Pistol instead, even if it's new.
These pistols are revered the world over for their reliability and handling - but mostly for their price. Many Rock Island 1911 variants are still available that are actual steals compared to many other handguns.
Questions about these models or what we have in stock? Come visit us at 50 Hilton Street in Easton, Pennsylvania, or give us a call at 610-250-3960.