Some don't know this, but even though Rock Island's entry into the 1911-lookalike market is relatively contemporary, the arms company to which Rock Island belongs is older than the illustrious firearm itself.
Armscor, of which Rock Island Armory is a division, got its start way back in 1905, 6 years before the 1911 pistol was officially released.
Now, they may have not been the firearms manufacturer to pioneer the legendary recoil-operated design and pairing with the surprisingly capable .45 ACP, but they do have a lot of experience making quality firearms.
And their 1911-inspired Rock Island firearms, of which the following 7 entries are highlights, are proof of that.
GI Standard MS .45 ACP
This is a 1911-inspired pistol for the ages and gives the original a run for its money. Inspired by the combat-issue GI original, the GI Standard MS in .45 ACP features an 8rd capacity and is California, Massachusetts, and Maryland-compliant.
Complete with handsome wood grips, this pistol comes shooting-ready and is a work of art and function.
This pistol also features fixed iron sights and a super-slim design. With its 4.25" barrel and 8" overall length, it's practical for concealed carry and self-defense as well as for competitive shooting. Plus, it only weighs 2.36 pounds.
Rock Standard CS .45 ACP
A starker, more austere version of the GI Standard, the Rock Island Standard CS in .45 ACP offers everything the former model does in a more compact platform that comes only at the expense of 1 round of capacity.
Only 7.13" overall and 1.3" wide, the Rock Standard CS in .45 ACP is a gem for concealed carry, even more compact than the classic GI Standard. It is a little bit heavier, though, coming in at 2.5 pounds (probably attributable to the checkered rubber grips, which are probably a bit heavier than wood).
It sports a snag-free style (and snag-free rear sights) that enable quick draw when you need to rapidly deploy the pistol, too, making it even better for self-defense.
Rock Ultra HC 10mm 16rd
If you need a 1911-style pistol that offers even more stopping power than a classic chambered in .45 auto, this is your pick.
Ergonomic, durable, and practical, the Rock Ultra HC in 10mm also offers an extended capacity, as well, with a 16-round capacity and a compact, double stack mag. It's perfect in situations where you need a lot of power and plenty of fire, too.
A full-length guide rod enhances cycling and reliability, and snag-free styling, make this pistol a joy to holster and draw. It's also rock-solid, with a parkerized finish and G10 grips.
Only 1.3" wide, 8.74" overall, and 2.5 pounds, this is a light but sure-handling Rock Island firearm.
Rock Ultra CCO Combo 9mm/.22 TCM 9R
The Rock Ultra CCO Combo in 9mm/.22 TCM 9R is the ultimate in versatility amongst Rock Island firearms.
It features an officer-grip aluminum frame and a commander length slide and is capable of firing both 9mm and .22 TCM 9R cartridges (with the included accessory barrel) expanding possibilities for all sorts of shooters.
This is a light one, too, and very slim, so as to minimize the chances of printing, even under lighting clothing. It's just 1.31" wide, 5" high, 8" long, and a mere 1.85 pounds, making it perfect for concealed carry.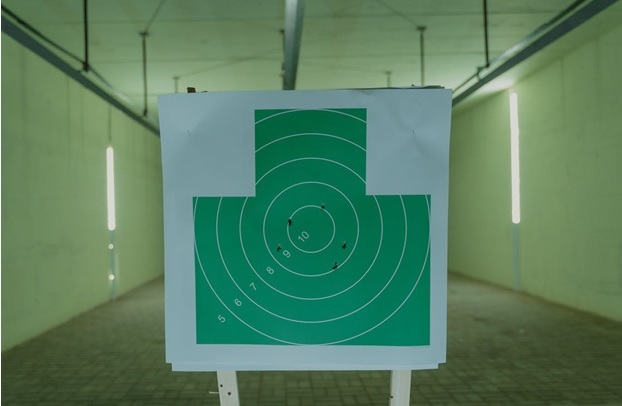 MAPP FS 9mm 10rd
All-black and super-lightweight, the MAPP FS in 9mm is a Rock Island firearm that also deserves your attention, especially if you love both the M1911 and the 9mm cartridge. This is the perfect pairing.
It's 1.5" wide, 5.62" high, and 8.26" in overall length. Thanks to its polymer grips and frame, it's pretty light, too, tipping the scales at 1.67 pounds.
It's capable of double-action and single-action, and it can be carried cocked and locked. With 10rds of 9mm and lightweight handling, it's perfect for concealed carry.
BBR 3.10 .45 ACP 10rd
Here's the subcompact Rock Island pistol you've been waiting for us to feature on this list. But while it's short on size and fairly light, it compromises nothing on stopping power or capacity.
This gem is chambered in .45 ACP and has a 10rd capacity, so its bite is definitely worse than its bark.
On that note, this platform is only 4.5" high, 1.5" wide, and a mere 3.2" in overall length. And, even though it's small, it's built like a tank. With its G10 grips and solid frame, it weighs an even 2 pounds. That's lighter than some of the other models featured here, but the 3.10 is still Rock Island's smallest, lightest handgun chambered in .45 ACP.
This is the Rock Island pistol for those of you that need a subcompact handgun for sure protection in tight spaces, and one that still packs a wallop.
TAC Ultra CS 9mm 8rd
The TAC Ultra CS in 9mm with an 8rd capacity offers the perfect pairing of traditional and modern traits in a tactical .45 ACP platform.
In the tradition of reliability, this TAC Ultra CS offers a full-length rod guide and a button-rifled barrel as well as the solid construction for which Rock Island pistols are known.
On the modern side, it features a full-length rail underneath the slide as well as an adjustable rear sight, a fiber optic front sight, a skeletonized trigger and hammer, and tactical, ergonomic G10 grips.
It's a little heavier than the other Rock Island pistols mentioned here, but a lot more expandable, too.
Rock Island Firearms, Parts, and More
There are two things Rock Island firearms are known for: dependability and affordability.
If you're in the market for a 1911-inspired handgun, a Rock Island pistol is unequivocally a good way to go.
Take a look through our collection of Rock Island pistols and parts and let us know if you need help finding anything. You can reach us at 610-250-3960 or visit us at our shop in Easton, Pennsylvania.